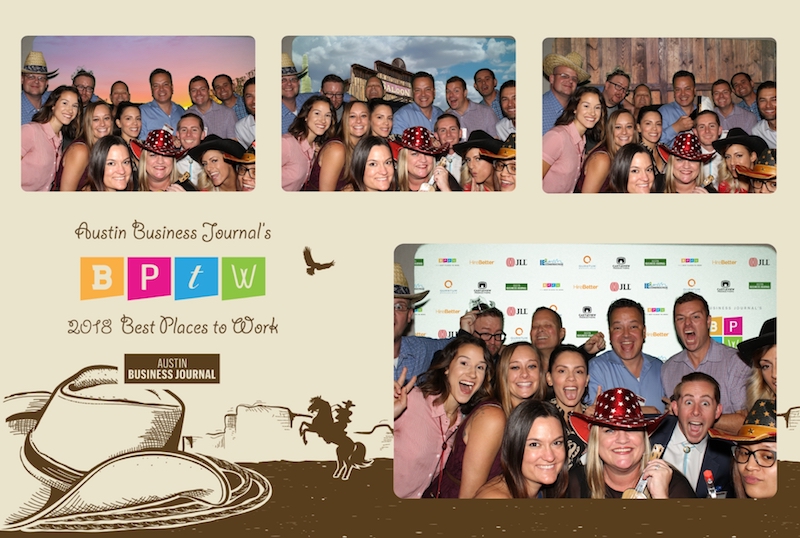 Twelve Rivers Realty and the two guys who started it all were featured in the Austin Business Journal! Check it out:
Turns out one of the unexpected perks of trying to create an unquestionably agent-first real estate brokerage is becoming known for throwing one of the best parties in all of Austin during South By Southwest.

Paul Smith, co-founder of Austin's Twelve Rivers Realty said the annual bash held in March this year featured DJ Jazzy Jeff, the Wu-Tang Clan, Just Blaze and DJ Z-Trip. It started simply as a way for the brokerage's agents to strengthen their network but has grown into a whole lot more.
"Do512 [website] named us a South By staple for throwing a great party, and we did it to have a chance for agents to invite their sphere of influence," Smith said. "Our goal is to entice agents to work in their sphere."
The brokerage's annual Frosty Gives Back holiday party — which raised $17,000 for children's charities in 2017 — plus annual trips to Mexico for top producers, unlimited free business coaching and free on-site marketing staff are some of the other features that Smith and co-founder Kevin Bown have built into the company that they've grown to 51 agents and employees in just over six years.
Both veterans of the real estate world, they said Twelve Rivers was started with the belief that long, ongoing relationships between agents and buyers and sellers are the foundation of a company that can thrive over the long haul.
"We put our brains together on how to make our dream brokerage that was a perfect environment for an agent," Bown said. "We both noticed that the best client experience came from long relationships, so we wanted to have long relationships with the Realtors we sponsor. We become almost like a second family and get know them at a deeper level rather than just [being at] another place to work."
That belief gives Twelve Rivers an essentially nonexistent turnover rate and the ability to grow its headcount exclusively through referrals from other agents or the founders' own network.
Bown said another inspiration is Austin's strong "keep it local" attitude that prefers individual craftsmen and small businesses over splashy franchises. Drawing on that idea, he said Twelve Rivers was not made with the intent to open offices all over Central Texas — even if that model would be a way to generate easy, fast revenue — because the personal connection would be lost.
"There's a really strong keep-it-local support in retailers or service providers, and they inspire us," he said. "We're not interested in opening a chain where you'll see an office in every city in the nation. Want to make ourselves true craftsmen and special rather than stuck in the middle trying to crank out production stats."
Smith is also proud of ongoing advice and counseling he and Bown provide agents who are looking to invest their own money in real estate opportunities around Austin. Doing so adds to their industry knowledge, he said, and adds a layer of financial security for many years to come, further strengthening the company's connection with its people.
"We'll get talking about places I think are good for development property they can put their own money into, trying to coach agents interested in development," he said. "That grows personal wealth as well as comfort of life to build a nest egg and net worth."
This article was originally posted and written by the Austin Business Journal. Read the full article here.