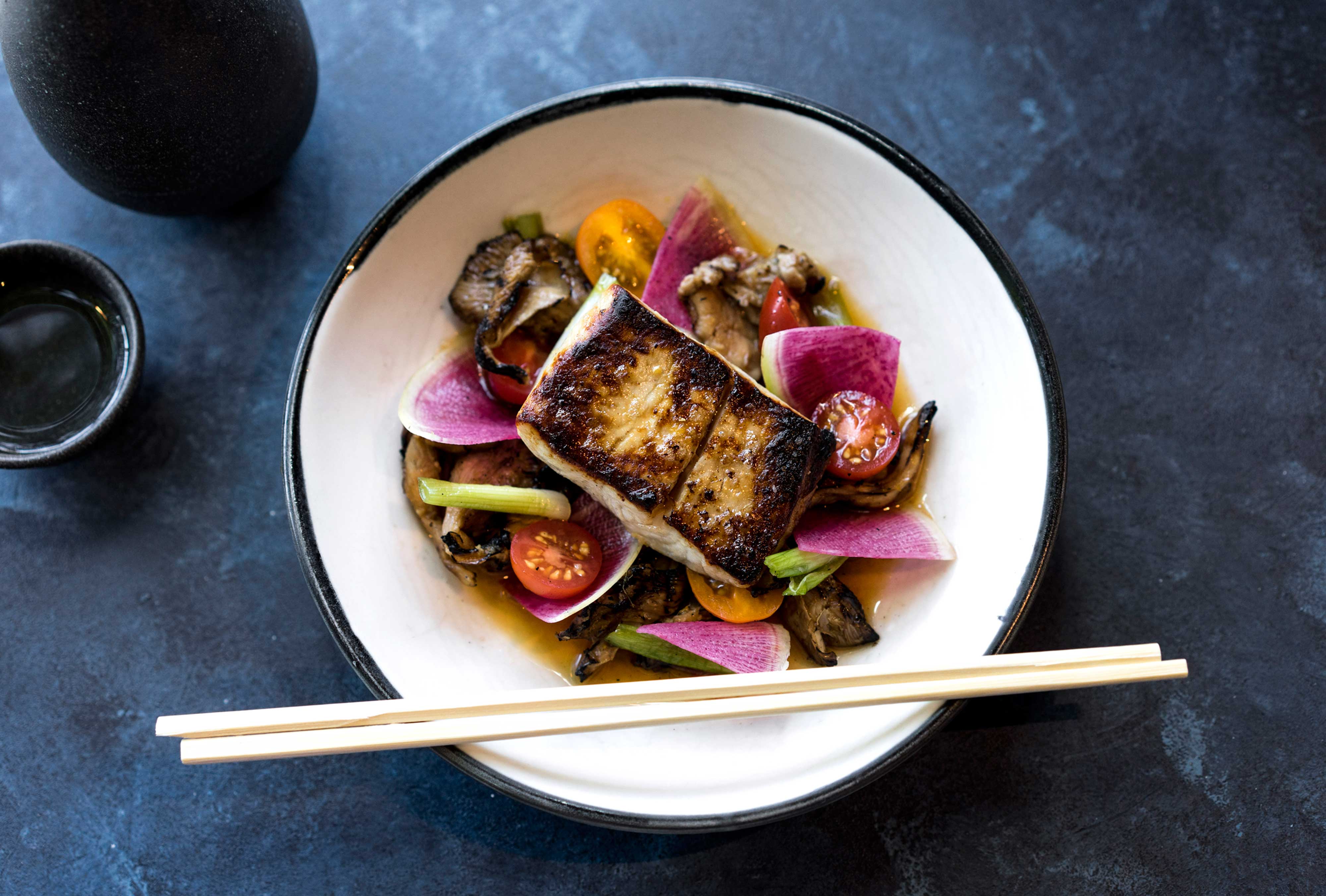 Other than our live music, stunning nature, and a beautiful skyline, Austin is famous for our wide-variety of amazing restaurants and gourmet food sure to please every palate. Whether you're craving a juicy steak, some of the best sushi the country has to offer, a slice pizza with a cold craft brew or some tiramisu and bottle of wine – Austin has got it all.

If you're new to Austin or looking for something new to try, look no further. We've asked our agents what their favorite restaurants and dishes are so now you can experience Austin's dining scene like never before.
Here Are the Top Recommendations from Our Agents
• Andrew Holbrook – Red Ash; Red Ash is an Italian Restaurant off of Colorado St. that features craft Italian cuisine such as handmade pastas and locally sourced prime meats roasted on the wood-burning grill.
• Bill Wilson – Austin Land and Cattle; "Locally owned and operated with the best steaks and John Wayne room in town – hands down!" Sounds like our kind of place!
• Christian Bowman – Second Bar + Kitchen; Christian recommends ordering the Congress Burger. This burger is anything but ordinary, with ground brisket and chuck with shallot confit, gruyere, greens tomatoes and horseradish pickles. Add an over easy egg, avocado or even some crispy pork belly if you're extra hungry.
• Chrissy Ryska – Whole Foods Market Downtown; "It's not just a grocery store, it's a food court with endless possibilities that definitely won't disappoint. Recommend sushi, a bottle of wine, and a slice of their tiramisu to enjoy on their rooftop plaza."
• Clarissa Hailwill – Pinthouse Pizza; "Relaxed atmosphere with amazing pizza and craft beer brewed in-house." They have your classic pies or specialty pizzas if you're feeling funky, like the Bahn Mi pizza (that is as good as it sounds). Plus, they have over 40 craft beers, including their own.
• Crystal Barone – Uchicko; Uchicko is child restaurant of Austin favorite, Uchi. Inspired by Uchi's innovative menu, Uchicko is making a name for Japanese farmhouse dining in Austin. Crystal recommends ordering the Hama Chili.
• Hannah Allen – Jeffrey's and Sway. Jeffrey's is a neighborhood fine dining restaurant serving up French American classics. Sway is a modern Thai restaurant that the locals love and they just opened a second location in The Domain. Both restaurants are great for celebrating a special occasion or for date night with your boo.
• Joanne Irizarry – Foreign & Domestic; Chef owned and operated, Foreign & Domestic is one of Austin's original farm-to-table dining experiences. This eclectic restaurant was featured on popular cooking TV shows such as Diners, Drive-Ins and Dives and Bizarre Foods. Oh, did we mention you can bring your own bottle of wine? Cheers!
• Julie Biel – The League Kitchen & Tavern; Julie recommends ordering The Society Burger, which is your traditional burger (but extra juicy) with lettuce, tomato, onion and horseradish pickles.
• Kevin Bown – Uchi; "I've closed several relo deals after the contemplative future Austinities tasted Foie Gras Nigiri at Uchi! They had to move here!" Wall Street Journal said Uchi has the "best sushi this side of Japan." Need we say more?
• Lisa Cline – June's All Day; "I love brunching at June's and ordering the Boston lettuce salad, Snapper Carpaccio, and the Matzo Ball Caldo. Happy hour every day, 4-6PM, half off food." Lisa also recommends North Italia; "North Italia on 2nd Street is another favorite. Great space with an indoor/outdoor bar and $20 for happy hour can get you a yummy pizza and bottle of wine!"
• Mark Thomspon – Juniper; This downtown Austin restaurant is known for its Northern Italian-inspired cuisine and craft gin cocktails. Enjoy an amazing meal in a beautiful atmosphere.
• Paul Smith – Wuchow; A local favorite, Wu Chow brings authentic, farm-fresh, modern Chinese food to the heart of downtown Austin. They're serving up favorites such as Shanghai soup dumplings, and dim sum served on Sundays.
• Shannon Gilmore – Blue Dhalia Bistro and Old Thousand; Blue Dahlia Bistro is a European-style restaurant with three locations (East side, Westlake, and San Marcos). This is the perfect place to go for an out-of-this-world dessert and glass of wine. Old Thousand is a new-age Chinese restaurant serving up classic Chinese dishes with a modern flare.
• Taylor Fallon- Kemuri Tatsu-Ya; Eater.com named this East Austin restaurant "Restaurant of the Year," saying the chefs "know what they're doing when it comes to Japanese food."
• Tiffany Wright – Fonda Sand Miguel; Tiffany recommends heading here for a great for a brunch. She also recommends going to Siena Ristorante Toscana "for the romance and the tiramisu."
• Todd Burgener – Via 313 Pizza; This pizza joint is unlike any other in Austin and they're slinging up Detroit-styled pizzas like you wouldn't believe. If you've never had Detroit-style pizza or aren't a fan – give Via 313 a try and you'll be having a slice here every week.
Photo from UchiAustin.com