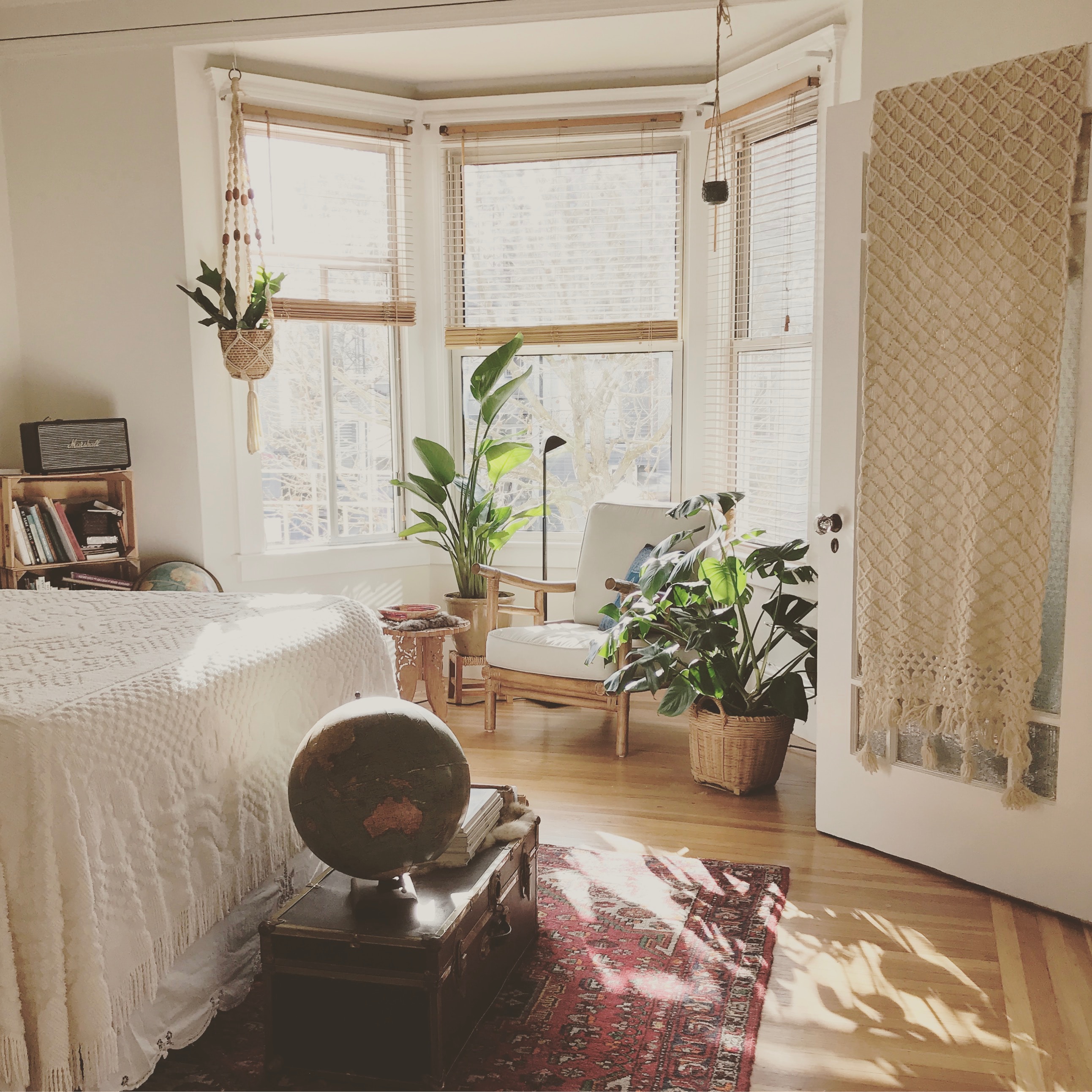 If you're living in a small space, it can be difficult to find room for everything you need. Not to mention, trying to make your space look stylish while doing it. But that's what makes designing in a small space so much fun! Whether you're living in a small apartment or would like to get more out of a tiny room, these small space design ideas and tips will make your home feel a ton bigger.
Stick with Neutral Colors
White and even-toned rooms trick the eye into thinking they're more open than they actually are. You can add some life to the room by adding a variety of textures.
Mirrors Are Your Friend
Mirrors in a tiny space – it's the oldest trick in the book! Mirrors will give the illusion of making your space look bigger and lighter.
Downsize Your Dining Table
I bet that dining room table of yours is taking up a ton of space. Ditch the giant table and give yourself some extra space by getting a smaller, round dining room table instead.
Get Creative with Storage
Storage nooks, built-ins and furniture that doubles as hidden storage. You need to utilize every square foot you can in your tiny space! If you're living in a small space, The Container Store is your best friend.
Welcome in Natural Light
The more natural light, the better! Natural light has a way of completely opening up your space. When you're limited on natural light, it's easy for your space to feel even smaller and stuffy.
Opt for Pocket Doors
Pocket doors with glass windows allow for shared light to flow throughout the space while also creating separation. And even better, they slide right into the wall when not being used, taking up much less space than swinging doors.
Mount Your TV
A media console is the biggest space waster in a small living room. Mount your TV on the wall or above a fireplace and you'll regain necessary floor space.