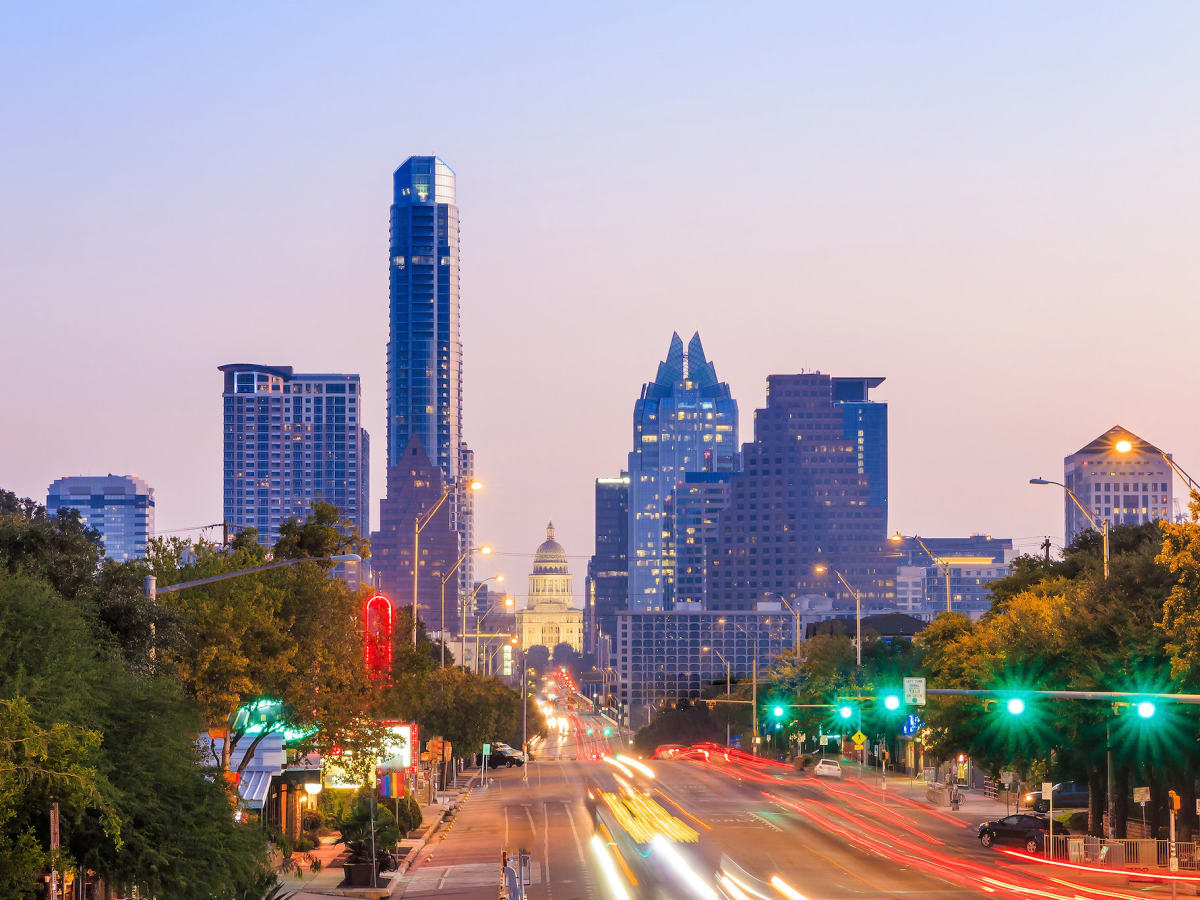 Like two valedictorians with identical GPAs, Austin and Dallas sit at the head of the class in a new ranking of cities vying for Amazon's second headquarters. However, as one analyst notes, Texas' political climate could penalize both cities.
A new analysis by CNBC uses data from the cable TV network's 12th annual America's Top States for Business study to grade the 20 Amazon HQ2 finalists based on the criteria set forth by the e-commerce giant. Within those parameters, CNBC gives both Austin and Dallas an A- on its HQ2 report card — the highest marks for any of the 20 finalists.
The network emphasizes that its scoring system isn't perfect. For instance, CNBC's analysis relies mostly on state-level data, meaning the grades for Austin and Dallas are the same. (It's worth noting that in July, CNBC crowned Texas the No. 1 state for business.)
The network also assumes in its scoring that Amazon is giving equal weight to the four main criteria it's employing in the HQ2 selection process, but it's unclear how much value Amazon actually is assigning to the individual categories.
Whatever the case, the CNBC grades have reignited speculation over which finalist will wind up landing HQ2. Amazon says the project will lead to a $5 billion investment and as many as 50,000 high-paying jobs. Seattle-based Amazon is expected to announce its HQ2 pick sometime this year.
Either Austin or Dallas "has a better-than-average chance at landing HQ2," William Mellor, vice president of Austin economic development research and consulting firm AngelouEconomics, tells CultureMap. "We are consistently ranked as the top state for business by various organizations' ranking systems."
Mellor says praise for Texas' business environment includes high marks for economic growth, technology and innovation, workforce preparedness, and cost of living. "Other states tend to stand out in the categories of education, cost of doing business, and overall quality of life," he says.
Mellor says that because the CNBC grades depend primarily on state-level data, they miss some of each finalist's nuances. "For example, even though Texas is near the middle of the road for the quality of life, Austin, in particular, is known for a robust quality of life," he says.
One thing that neither Austin nor Dallas will be able to escape is the overarching conservative stances of government leaders in Texas. For example, Mellor points out legislative efforts in Texas to pass the anti-transgender "bathroom bill" and the anti-immigrant "sanctuary cities" bill.
"These are issues where Amazon — namely Jeff Bezos — has taken a progressive stance," he says. "By that same logic, North Carolina will face a similar disadvantage because of their own 'bathroom bill' legislation."
Article and photos were originally written and posted by CultureMap Austin. Click here to see the full article.

Do you like staying in the loop on all things Austin? Sign-up for our newsletter! Or follow us on Instagram.