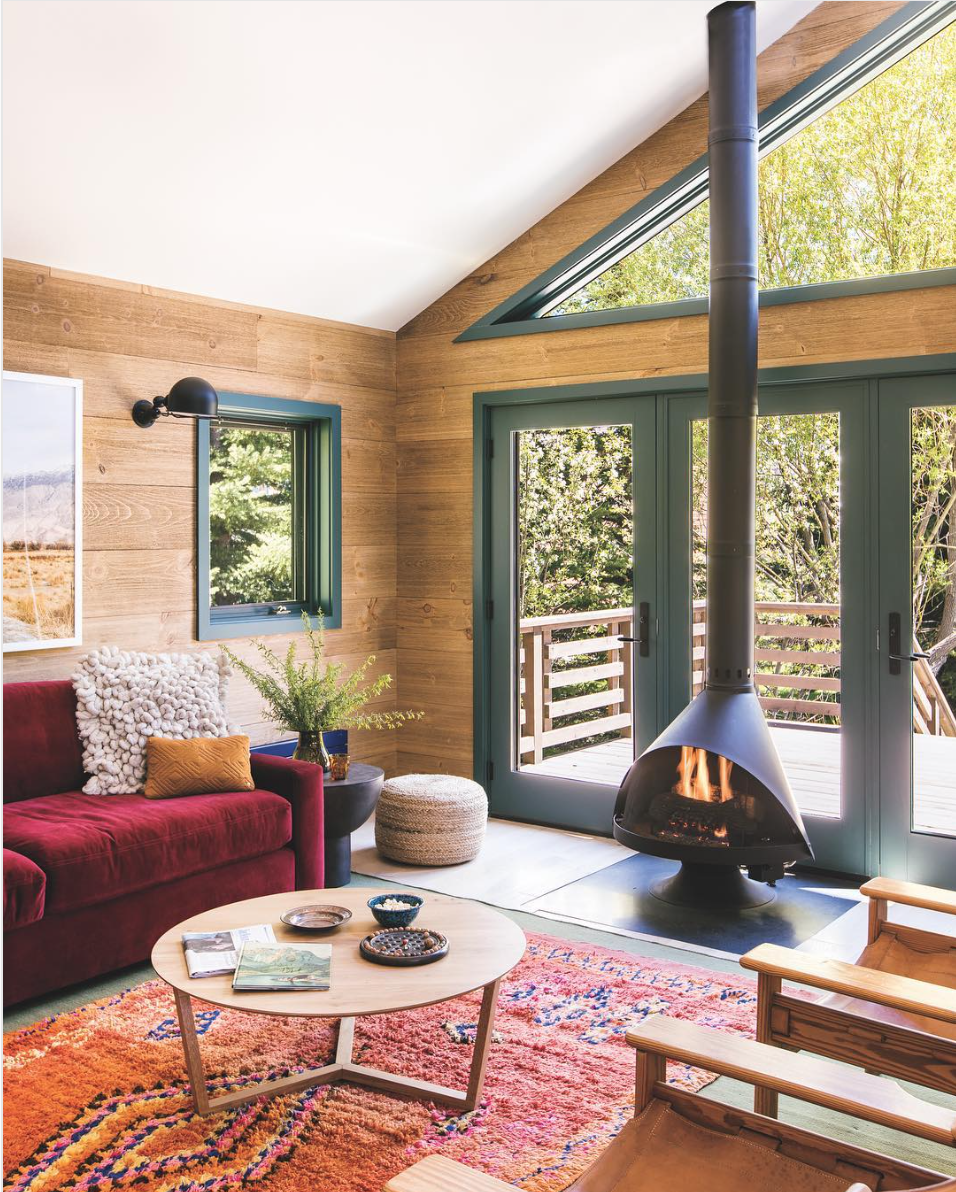 Who doesn't love fall? It's finally not 100+ degrees outside, there's a ton of awesome events (hellooo ACL!), pumpkin-spice flavored everything, and it's time to finally sweater weather. But just as the style changes in the fall, the design trends in your home change as well.
If you're a design enthusiast, the change in seasons is an exciting time for you! It's time to freshen up the place with some new statement accessories, graphic prints, warm colors – and so much more! Keep reading to see the top fall decor trends and how to create these fabulous looks in your home this season.
Hint: Warm tones, oversized florals, color blocking, a splash of black and giant floral prints are to come this season.
1. Oversized Floral Prints
We're falling for floral (get it? haha). Get ready for big blousy designs and oversized floral prints this season. Murals, bedding, cushions, pieces of art – we're going to see large floral prints everywhere. When styling with floral prints, keep the rest of the room rather simple and pick out key colors to accessorize with. This way, the floral will stand out and become the star of the room.
Shop the look - click here.
2. Blonde Wood
With past fall decor trends, we've seen a lot of darker and cooler wood tones, but this fall it's all about blonde. Warm blonde woods put an emphasis on natural-looking furniture. We love pairing blonde wood with a soft blush color and tons of textures. Complete the look with a colored textured rug and your room will be fresh for fall.
Shop the look: Blonde dresser - click here. Textured rug - click here.
3. Velvet
Velvets are going to be huge this season. Nothing screams "fall" more than cozying up on a large velvet lounge chair with a good book and chai latte. Add a piece of velvet furniture or accessory will bring a luxe and glamorous decor element to the room. There's no better time for velvet than when the weather starts cooling down. If you don't feel like splurging a ton of money on a velvet sofa, try adding a few velvet pillows or blankets.
Shop the look: Velvet pillows - click here. Velvet blanket - click here.
4. Jet Black
It's time to go bold this fall! If you're looking for a way to add some style to your home this season, accessorize with jet black. An all-black lamp, black end tables, a black shelf. Sprinkle jet black accessories here and there throughout the room for a modern and chic look.
If you're looking for a sure way to transform any room, try a black statement wall. Black paint or wallpaper can elevate any room, whether it's the living room, bedroom, bathroom or kitchen. Combine this look with light cream colors and textiles to balance the room out.
More design tips for black statement walls - click here.
5. Tactile Kitchen
Kitchens used to be all about keeping things stored away and hidden in cabinets in pantries. Now, it's all about mixing things up using different textures, contrasting colors and eye-catching tile. Try revamping your kitchen with some open shelving, showing off your speckled pottery and blue dish-ware. Don't be shy about patterns and textures when styling your kitchen!
Shop the look: Open shelves - click here. Speckled pottery - click here.

6. Color Blocking
Playful and vibrant, this fall decor trend is definitely a fun one! Look out for bold colors and different shapes. There's no really wrong or right way to nail this trend. Just pick 2-3 colors you like and add in some bold stripes, spots and shapes. Make it modern, and make it your own!
Shop the look: Pattern graphic rug - click here. Deco pillows - click here. Two-toned vase - click here.