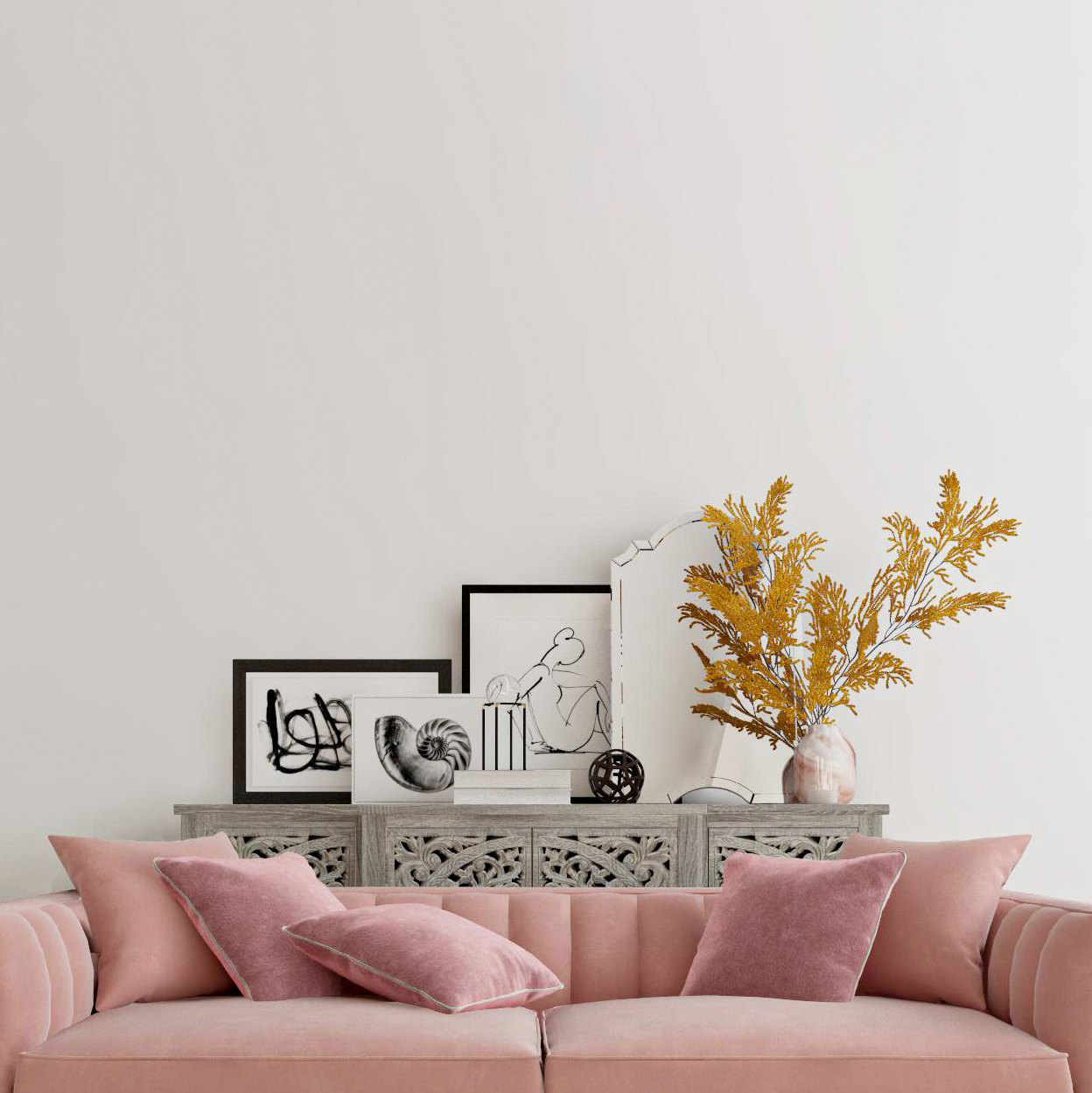 The New Year is the perfect time to give your space a makeover. Especially as we enter a new decade. Revamp your bedroom, office, living area, or bathroom to inspire and motivate you to help you achieve your 2020 vision.
Here are the top forecasted trends of 2020:
Natural. Sustainable. Texture.
People are starting to think more and more about the environmental impact of home design. In addition to smart features and appliances that regulate energy usage, we're also seeing a desire among our customers to shop sustainably. We're seeing a rise in customers asking us about the products they are buying like how it's made and where it comes from. People are choosing to invest in quality pieces they can keep for years to come!
-Modsy
Ceiling Treatments.
Keep an eye out (or up) for painted, wallpapered, and even fabric tented ceiling designs.
-Modsy
Something Old. Something New.
Mixing antiques, traditional, or classic styles with new contemporary pieces. Where different eras collide to create a new perspective.
The color of the year pick by Pantone Color Institute is always a highly anticipated announcement.
More than 10 million designers and producers rely on them for color inspiration and guidance.
They announced the first Color of the Year in 1999, Cerulean, and ever since, the creative world eagerly awaits its annual prediction every December.
The color of the year is Classic Blue.
Instilling calm, confidence, and connection, this enduring blue hue highlights our desire for a dependable and stable foundation on which to build as we cross the threshold into a new era.
Here are a few of our favorite examples of how to incorporate blue into your home.
Your home is your sanctuary. It's where you should feel the most safe, secure, calm and comfortable. So though these are popular and upcoming trends, we encourage you to make home whatever makes you feel your best. After all, uniqueness is always encouraged.