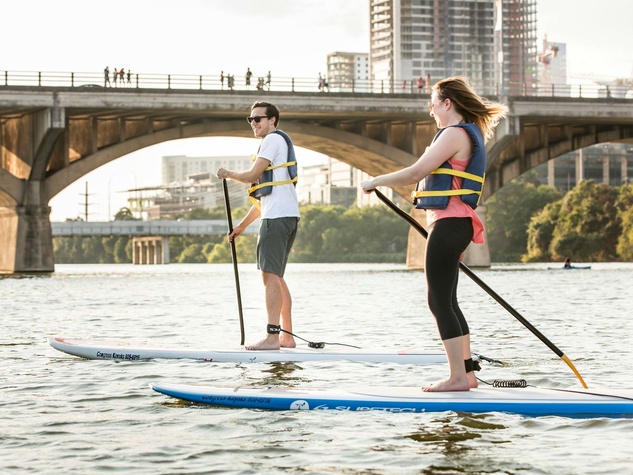 Well, well, well – it's no surprise that Austin was ranked the No. 1 place to live in the U.S. for the second year in a row by U.S. News & World Report. What's not to love about this amazing city we live in? I mean – who doesn't like breakfast tacos, stunning outdoor spaces and a wide-array of things to do?!
U.S. News & World Report said, "people are drawn to the Texas capital's music, outdoor spaces, and cultural institutions." Closing in spots No. 2 and No. 3 are Colorado Springs and Denver.
How are the cities ranked?
You're probably wondering how the publication ranks these cities – it comes down to a simple science!
U.S. News analyzes 125 metro areas in the country to find the best places to live, based on a variety of factors such as quality of life and the job market in each metro area, along with the value of living there and people's desire to live there.
The publication ranked Austin a 7.7 out of 10, overall.
• Desirability – 8.9
• Value – 7.1
• Job Market – 7.4
• Quality of Life – 7.1
• Net Migration – 9.4
From Austin's beautiful nature and fun activities, to our amazing restaurants, bars and taco joints - it's no surprise that this city of our was ranked the best place to live for two years in a row.
"When deciding on a place to settle down, it's important to understand that where a person lives can impact their well-being," Kim Castro, executive editor of U.S. News, says in a release.
"U.S. News created the Best Places to Live to highlight areas across the country that have the characteristics residents are looking for, including steady job growth and affordability. The top-ranked places are areas where citizens can feel the most fulfilled socially, physically, and financially."
You can check out Austin's full page on U.S. News & World Report here, and read more about why it's been ranked the best place to live, two years in a row.
Photo provided by Austin CultureMap.