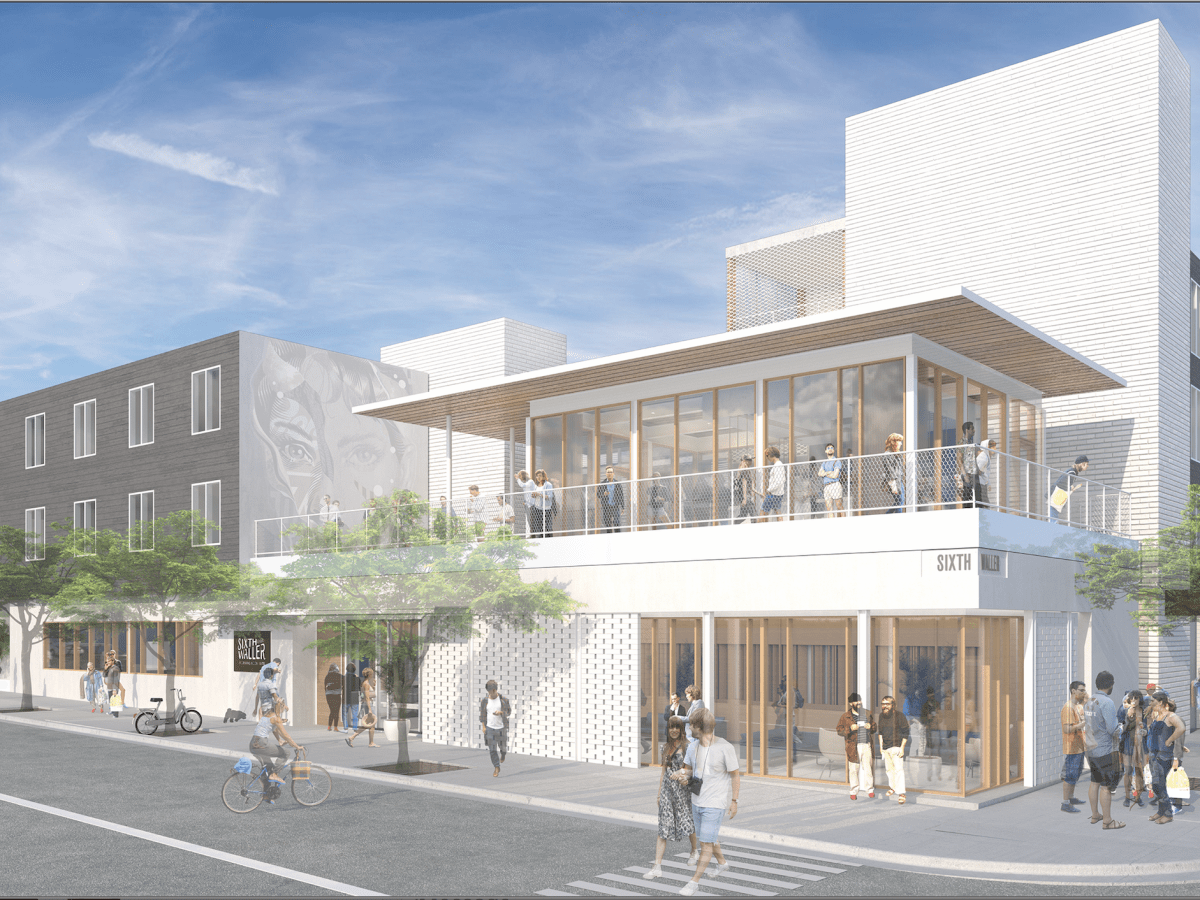 More than two years after it was first announced, one of Austin's most anticipated hospitality projects is finally slated to open. East Austin Hotel, the newest project from the bigwigs at La Corsha Hospitality Group, will open its doors in November, according to a company rep.
Located at 1108 E. Sixth St., the 75-room boutique hotel was designed by architect Rhode Partners, and takes over the former home of Cheer Up Charlies and the East Side Fillin' Station food truck park.
In addition to a luxe pool, the six-story building offers unique accommodations beginning with the affordable Cabins (currently available at an introductory weekday rate of $99 per night), which offer private rooms adjacent to shared bathrooms and showers.
Travelers looking for a more traditional hotel experience can book a standard Waller Wing room with en suite bathroom beginning at $149 on weekdays, or choose from a Poolside Room with private balcony or a Poolside Suite beginning at $199 and $299 per night, respectively.
Along with designing the building, Rhode Partners also collaborated with Robin Kelley, Zocalo Design, and Kathy Steele on the interiors.
East Austin Hotel also brings three brand-new dining concepts to the neighborhood. Sixth and Waller, the hotel's all-day restaurant, will offer internationally inspired comfort food, sandwiches, homemade pies, and more.
Upside Bar, sure to be one of the city's buzziest new spots, will be a full-service rooftop bar overlooking East Sixth Street. And The Pool Bar, which — surprise — is the hotel's poolside bar, will be open to both hotel guests and locals alike.
The East Sixth spot is the latest in a series of hotel projects for the Austin-based La Corsha. The group, which owns Second Bar + Kitchen and Mattie's, among other restaurants, recently completed a restoration of The Stagecoach Inn in Salado and is currently in the process of renovating the historic Baker Hotel in Mineral Wells.
This article was originally written and posted by CultureMap Austin. Click here to see the full article.