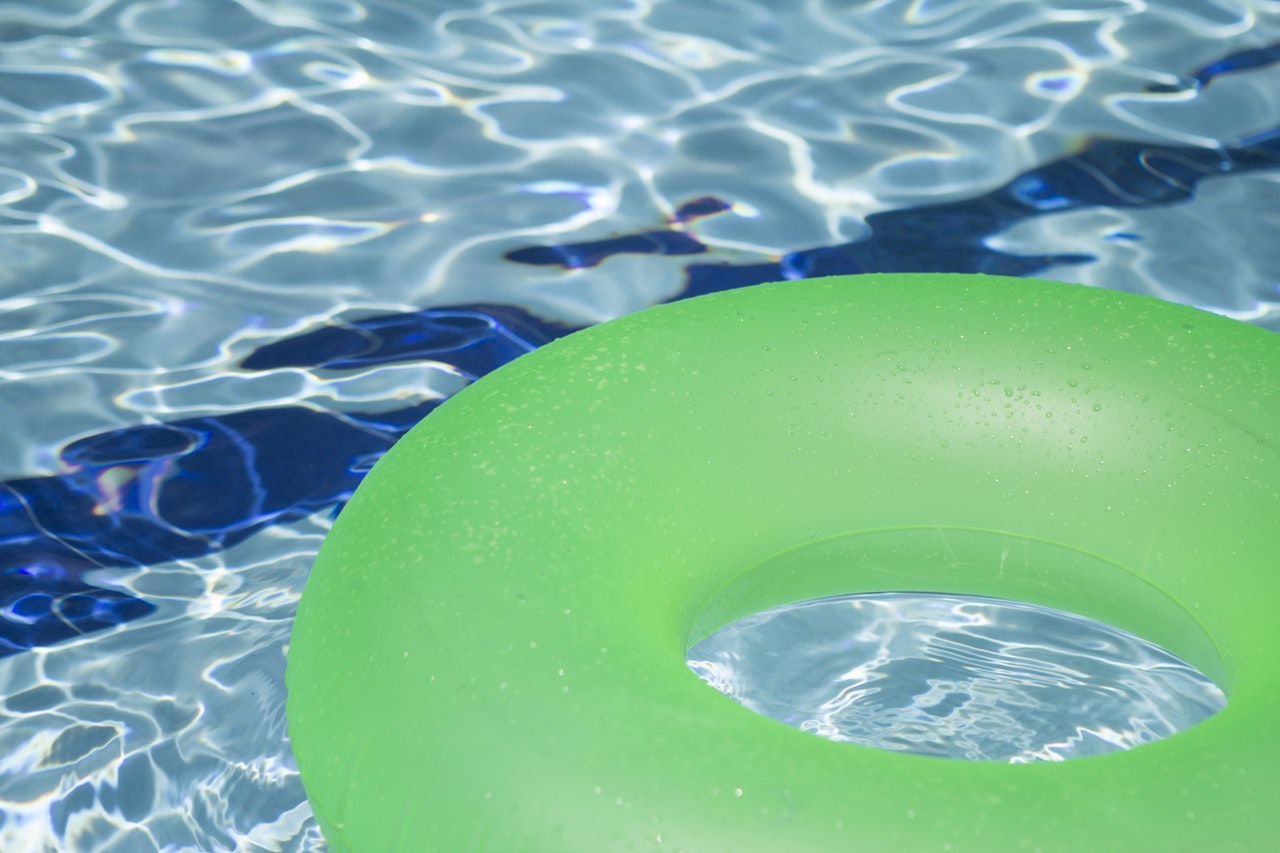 To say it gets hot in the summer is an understatement – Am I right? The heat is brutal and the sun is sweltering. Central Texas can expect to see as many as 35 days of 100+ degree temperatures, according to forecasts made by the Lower Colorado River Authority's meteorologist. Yikes.

If Barton Springs just isn't cutting it for you this summer, and you don't have a pool of your own – don't fret. There are a handful of hotel pools in Austin that welcome locals. You may have to pay for a day-pass at some, but if you're craving some fun in the sun, it's well worth it.
Whether you want to lay out and get some sun (don't forget your sunscreen), sip some drinks and enjoy snacks poolside, or just chill on a rooftop pool with gorgeous views of Downtown Austin, here are the best hotel pools in Austin that welcome the locals. Cannonbaaallllll!
The Westin – Azul Rooftop Pool & Bar
Monday-Wednesday, 2-11PM
Thursday, 2PM-Midnight
Friday-Saturday, 7PM-Midnight
Sunday, Noon-11PM
310 E. Fifth
Free
Known for being the tallest hotel rooftop bar and lounge in Austin, Azul is the spot to go for an amazing view of Downtown Austin. With their transparent paneling around the deck, it'll feel as if you're swimming alongside our skyline.
This is definitely one of best spots to spend your summer days. Not to mention, the Westin's bar hosts parties, DJs and live music. You can even stick around when the sun sets to see the pool and bar turn into a chic lounge.
http://www.westinaustindowntown.com/austin-rooftop-pool
Hotel Ella
Monday-Thursday, 11am-5pm
1900 Rio Grande
$20
Lounge poolside at one of the cutest boutique hotels Austin has to offer. Located in the former Mansion at Judge's Hill, Hotel Ella has an outdoor lounge area and pool that is the perfect spot to spend those summer days.
Now through Labor Day Weekend, you can sip on craft cocktails and enjoy tasty snacks from the hotel's Parlor Bar with a pool pass. To book a day pass, call (512) 495-1800.
https://hotelella.com
The Wet Deck at the W Austin
Day Pass ($10): Monday-Friday, 11AM-9PM
Happy Hour and night swim (free): Monday-Friday, 5-9PM
Soundwave Sundays ($20): Noon to sunset
200 Lavaca
The Wet Deck at the W is known for being one of the hottest summer hangouts. The trendy and sleek Wet Deck is a great spot to mingle with a tasty margarita in hand. Specifically, their frozen Mangolicious. It's the perfect drink to sip on during those hot summer days.
Plus, enjoy live DJ beats and free towels. But on Saturdays, the pool is guest-only. Cash won't be accepted at the door, all tickets must be purchased online here.
https://www.eventbrite.com/e/w-austin-wet-deck-day-pass-2018-tickets-43621372700?aff=eac2
South Congress Hotel
Monday-Thursday, 11AM ¬to 5PM
1603 S. Congress
$30
We love South Congress Hotel for a variety things, including its gorgeously designed pool area. Their rooftop pool is perched over SoCo with awesome views of Austin's skyline. While you're lounging poolside, don't forget to order some tasty snacks and margs from Café No Sé. And yes, they'll be delivered to you, poolside.
Hotel San Jose
Every day, 12PM-midnight
Happy hour, Monday-Thursday, Noon-5PM
1316 S Congress Ave
Free
Located just across the street is Hotel San Jose – a bohemian paradise. Hotel San Jose offers a fun "staycation" option of Austinites. Their courtyard lounge is adjacent to their pool and is open to anyone looking to relax and enjoy some frosè.
The pool itself is open to guests only, but their shaded courtyard is still a great option if you're looking to get outside and hang with friends. Their cheese plates and other light snacks and famous frosè are a great addition to any summer day.
Kitty Cohen's
Every day, 3PM-2AM
2211 Webberville
Although Kitty Cohen's isn't a hotel, you'll still feel like you're on vacation when you visit this East Side bar with décor inspired by Palm Springs, Cali in the 1970s. The pool at Kitty Cohen's isn't meant for swimming purposes, but guests are more than welcome to sit poolside and dip their feet in. The bartenders will even give you a towel for your feet.
So, take yourself back to the 70s and sun yourself on their large outdoor patio while you enjoy some classic cocktails with friends.