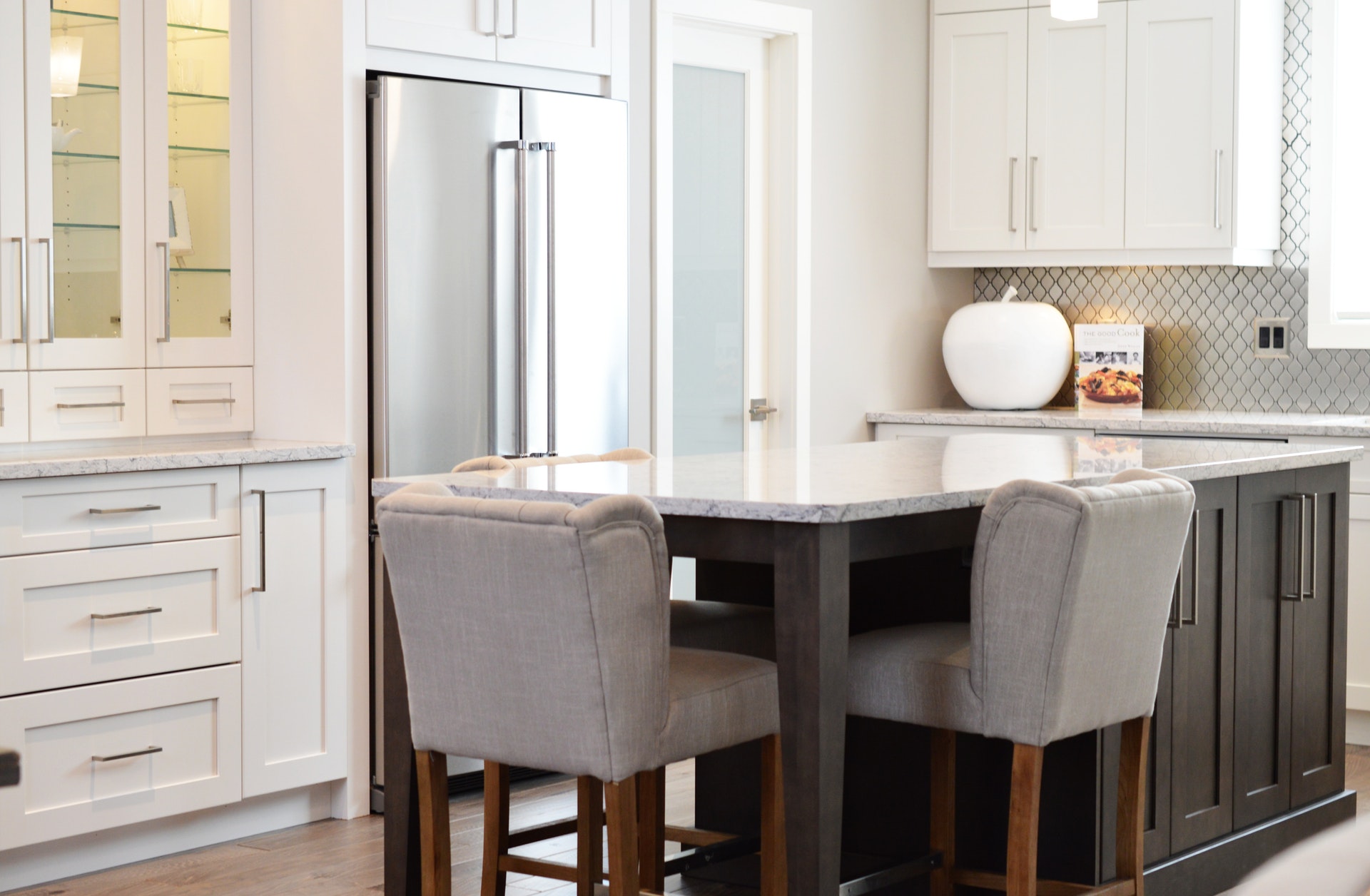 Buying a home for the first time can be scary. Sure, it's the American Dream, but if you're not well informed or don't have a solid real estate agent to guide you through the process, you could be left feeling overwhelmed. We understand that buying a home is one of the biggest investments that most of us will ever make; That's why we've prepped this first-time home buyers' checklist, so you'll go into this process knowing exactly what to expect.

Make sure your debt is paid off
Before you start searching for your home, make sure all your debt is paid off! Before you can own your first home, you need to qualify for a loan. You won't qualify for a loan if your credit is all over the place. So, first things first – focus on cleaning up your credit!
Check your credit score
Now that you've cleaned up your debt, make sure your credit score is good enough that it will qualify you for a loan. If it's not in the range you'd like it to be, keep paying your debt and focusing on that. You'll see improvement over time and this is an improvement step in the process.
Set a budget
Adjust your budget accordingly. Buying a home is a major investment and you'll need to save as much as you can. Start cutting back on the small things: skip your morning coffee run, start cooking dinner at home and cut back on unnecessary subscriptions you're not using. These may seem like small adjustments, but they'll pay off when you look at the bigger picture.
Shop mortgage lenders & Secure pre-approval
Different mortgage lenders offer a variety of different programs and rates, so shop around and discover the right mortgage option for you. Once you've found the right lender, you'll want to prove to sellers you have what it takes to buy their home and secure pre-approval. It's important to take this step early in the home buying process so that when you find the right home you can make an offer right then and there and begin negotiating!
Have your down payment saved in the bank
To get the best rates on a home and lower your monthly payments, the best bet is to save up for a down payment on a home. If you don't have a ton of cash to put down on a home at the moment, don't worry. It is possible to buy a house for little down payment.
Find the right real estate agent for you
Buying a home can be a hectic process, especially your first home when you've never done this before! There's no reason to do it alone – having the right real estate agent can make the entire process so much smoother. In fact, working with a qualified real estate agent can make this process easy, fast and tons of fun!
Make a wish list
Now that you have your credit on lock, enough money saved in the bank and have found the right real estate agent – it's time to make a wish list on what you'd like to see in your new home. What amenities are you looking for – a stand-alone tub? Massive walk-in closet? Fenced in backyard for the doggo? Although this list may be a long one, it also needs to be realistic about what amenities are actually "wishes" and which ones are necessities.
This is where it starts to get really exciting! Once you've narrowed down what part of town you want to live in, the amenities you're looking for, and how many bedrooms, bathrooms and square footage you're looking for, your real estate agent will begin the search and start setting up properties to check out!
Submit an offer
You've found the home you want – yay! Now it's time to submit an offer on the home. Your agent will help you with this step to ensure everything goes as smoothly as possible. Submitting an offer letter to the seller might a good idea, especially if the community and price range are in demand.
Escrow
You're so close to owning your first home! Once your offer has been accepted by the sellers, there's only one step left: escrow. Escrow is when the buyer and seller's terms are met and the lender agrees to fund the transaction.
Move in and celebrate
Congrats! You're now a homeowner! Once you close escrow, it's time to move in and celebrate. When you have the right real estate, they make your first-time home buying process a breeze.
At Twelve Rivers Realty, we're more than just real estate – We're your friends and neighbors here to help you find somewhere you can call home.