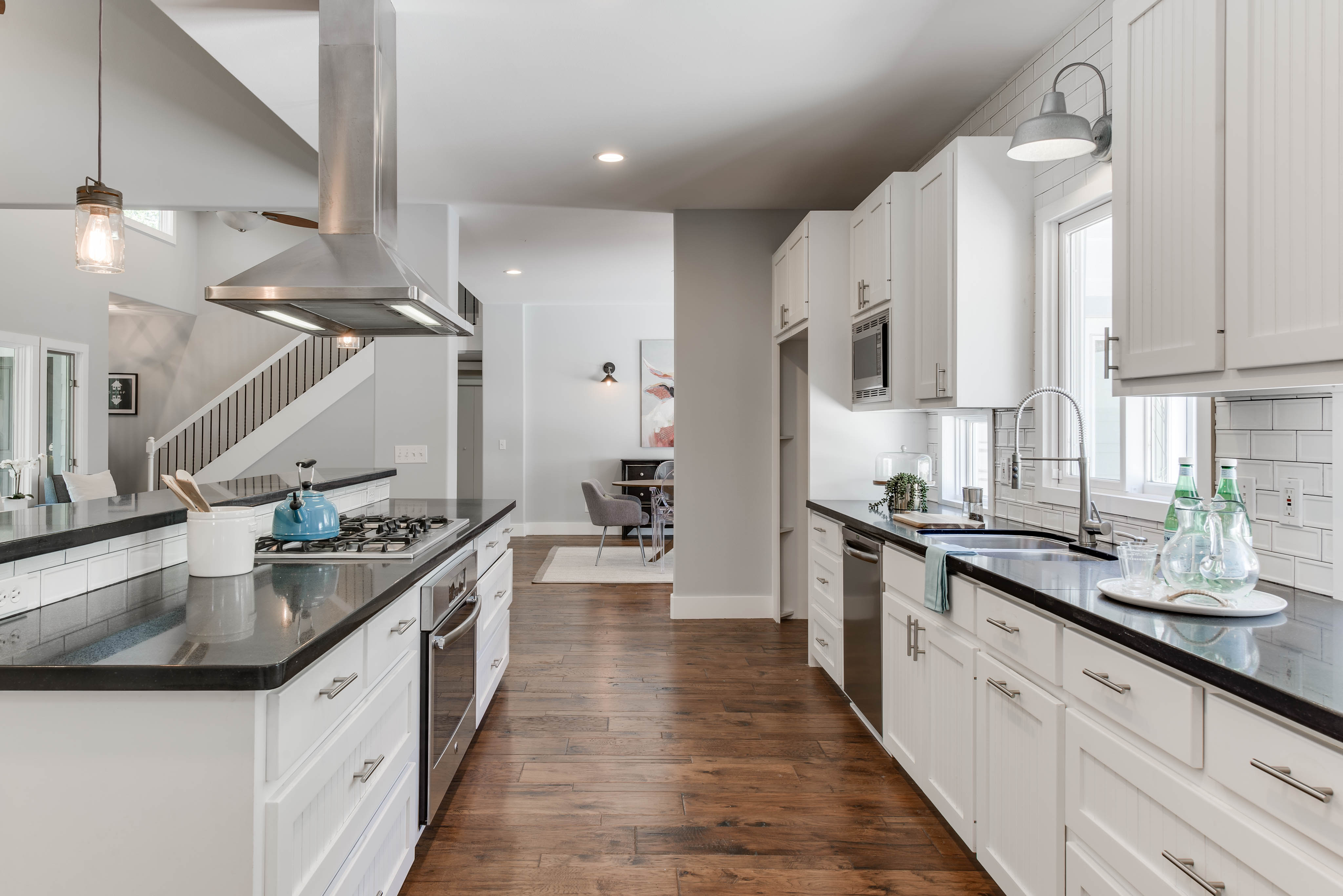 Increasing the property value of your home is a whole lot easier than you think. If you're planning on selling your home, follow these simple tips, and your home will be worth a whole lot more before you know it!
Twelve Rivers Top 3 Simple Ways to Increase Property Value
1. Make Your Home More Efficient
Having energy conservation features in your home can tremendously increase property value, especially in areas that experience extreme heat or cold (we all know how hot those Texas summers can be). Consider installing double-paned windows, LED lighting and energy-efficient appliances.
Not only will this increase your home value, but it will entice energy-conscious buyers. Home buyers are becoming increasingly aware of the benefits of having an energy-efficient home. In fact, a lot of home buyers are willing to pay more for homes with energy-conscious upgrades.
2. Step Up Your Curb Appeal
Your curb appeal is the first thing potential buyers see when driving by your home! If you need a fresh perspective on your home, take a look at it from across the street and ask yourself if your home has any curb appeal. How is the landscaping? Paint? Is it clean?
A simple way to step up your curb appeal is to add a fresh coat of paint to your front door. It's usually one of the first things buyers look at when viewing the outside of your home. If you have a nice curvy walkway leading up to your front door, accentuate it with succulents, flowers or small lanterns. It's small, inexpensive details like this that can really make a difference in your property value.
3. Get the Most Bang For Your Buck: Upgrade the Kitchen
Any real estate expert will tell you the No. 1 upgrade you can make on your home with the greatest return is upgrading the kitchen. You don't have to go all out – you can do a mini-remodel.
Change the paint, turn your old cabinets into trendy open shelves. Add a new tile backsplash (all the craze on Instagram right now). If your appliances are all hanging on by a thread, it's time to upgrade to stainless steel appliances. Trust us, it'll be worth it when you decide to sell your home. If your kitchen doesn't have an island, add a rolling one! This will catch every buyer's eye.
If you're looking for more simple ways to increase property value before selling your home, fill out the form below! We'll get you set up with an awesome agent who will help you get your home market ready.